Joomla is a PHP application that employs object-oriented programming methods, software design patterns, and a MySQL database to store data.
Software-wise, it is reliant on the Symfony PHP framework.
Features like page caching, RSS feeds, blogs, search, and support for language internationalization are all included with Joomla.
It is constructed using a model-view-controller web application framework that is independent of a content management system.
Since the introduction of the initial version of Joomla! in 2005, An active group of volunteers created and maintains the award-winning Open Source CMS Joomla in an effort to provide software that is reliable, secure, and simple to use. It is available for free download and usage, and its features are up to date with web technology. Joomla gives website designers the ability to build robust websites whose content can be easily and seamlessly updated. Because of this enormous effort, Joomla! is now widely used, simple to use, stable, and secure. 
With the help of the countless free extensions and themes offered by Joomla!, you may adapt your website to meet your unique requirements.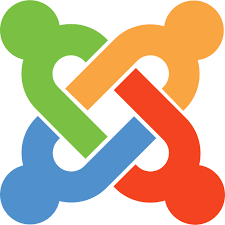 Flexibility:  You need a system that is adaptable and simple to customize. 
There are more than 6,500 verified extensions and premium templates accessible, many of them without cost. It is simple to design customised solutions thanks to the Layout & Overrides System and built-in Extendable Functions. High quality developers and integrators are simple to locate and hire. 
Open Source: You desire an open-source, auditable system.
Because the source code is available, developers can quickly find and solve bugs. With open source software, you are likely to get higher-quality code because anyone may review it and offer assistance. It's simple for developers to learn and provide the functionality you need. Lower expenses since you can choose from a larger pool of developers. 
SEO optimised: Search engine optimization that works.
Oversight, or more simply how reliable your site is, as well as its quality, all benefit from excellent SEO. It's crucial to getting your site listed in search engines. An emphasis on SEO will improve the user experience on your site. The audience will expand if the factors that matter for SEO are taken into consideration. 
Security : You need a reliable and secure system. 
With an emphasis on security, Joomla 4 assists you in safeguarding your reputation. Your data must be kept secure at all times. Commence with a robust and trustworthy CMS since the cost of a data breach is enormous.