How to install Drupal on a cPanel
Step 1: Download Drupal from the Drupal homepage and save the .zip file to your computer.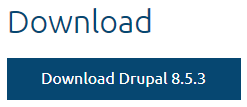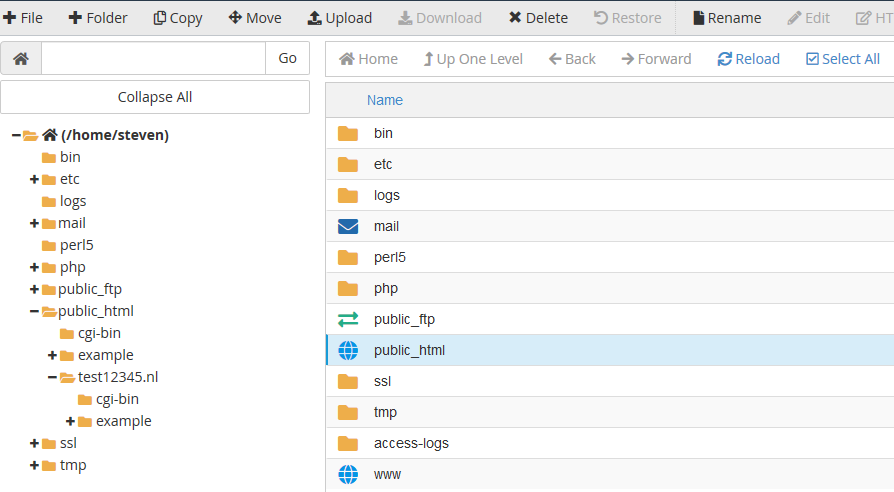 Step 4: Click 'Upload' at the top of the page. You will see the overview below.

Step 5: Click 'Select File' and select the file you downloaded in Step 1. Then click 'Open' to upload the file.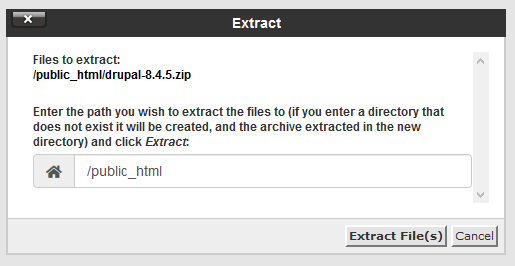 Step 9: Drupal will put its files in the 'drupal-4.8.5' folder in the .zip file you downloaded. As a result, a new folder is created in your public_html folder called "drupal-4.8.5". Click 'drupal-4.8.5' to open the folder.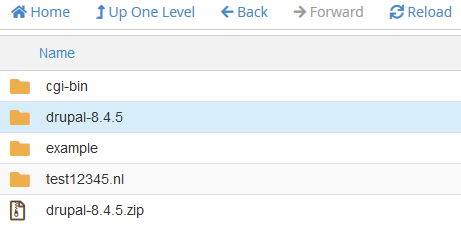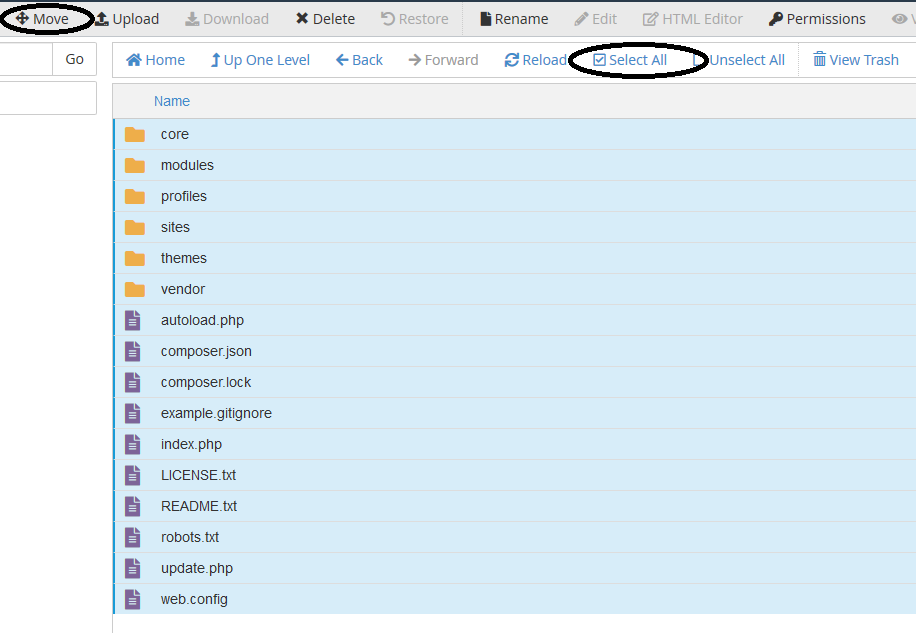 Step 11: You will see a 'Move' screen as below. Edit the location under 'Enter the path that you want to move this file to:' to '/public_html/' and click 'Move File (s)'.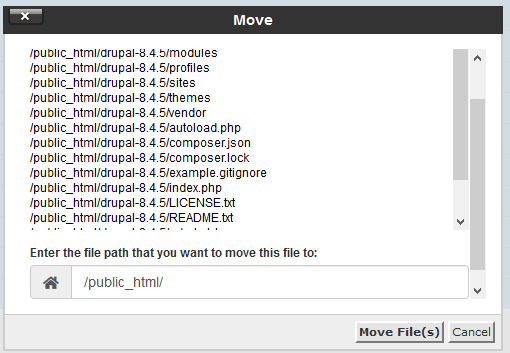 All files are now in the right place. Remove the Drupal-4.8.5 folder and the .zip file by checking them and clicking 'Delete'.
Step 12: Open yourdomain.com in a browser (replace yourdomain.com by your actual domain name). You will then see the Drupal setup menu. Select your preferred language and click 'Save and continue'.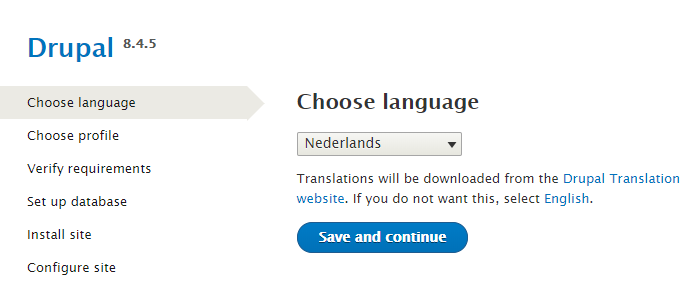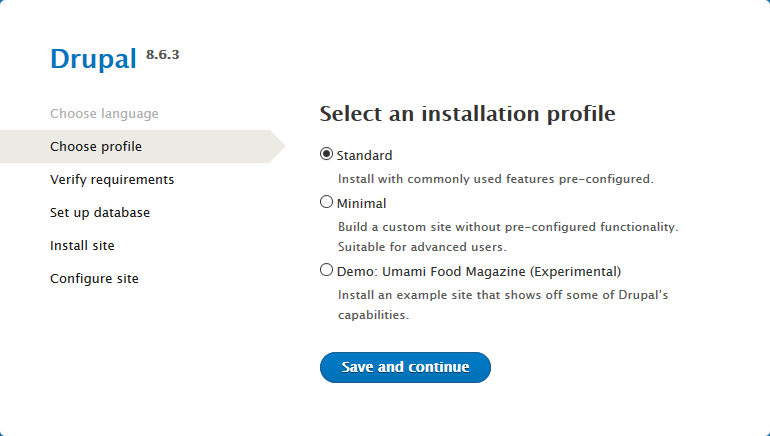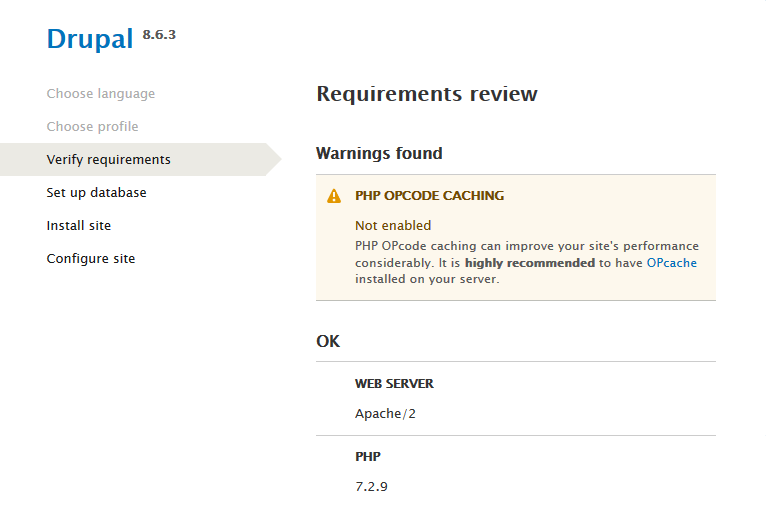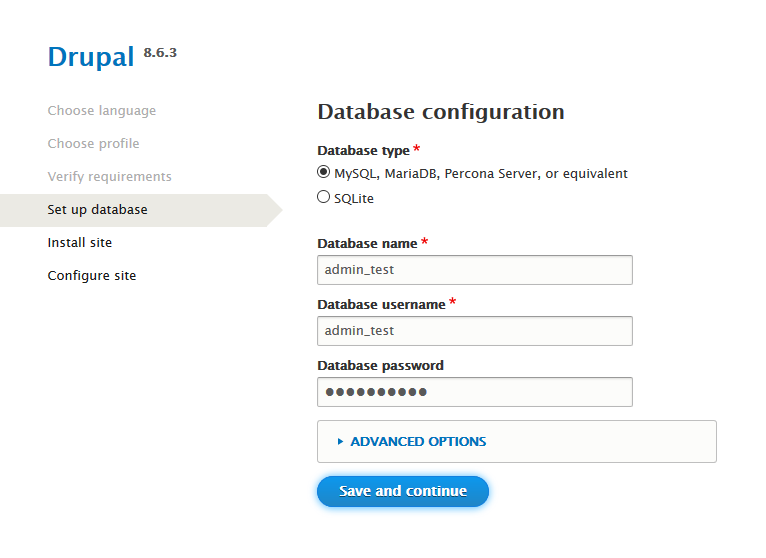 Step 16: Drupal automatically installs your website and automatically follows the 'Set up translations' step.