What is OpenCart Hosting?
One of the best platforms for building websites for online stores is Opencart. It has gained popularity among people due to its many features that may be customized. Some people already use Opencart, and many others want to utilize it for their websites. If you intend to start one, you may be searching for a reputable hosting company to house your online business. Everyone who wishes to run an online store can use the user-friendly open-source OpenCart platform.
Making an OpenCart website is simple, regardless of whether you are launching a brand-new company or expanding an existing one from the offline world to the online one.
The software's user-friendly interface makes it possible for anyone, regardless of the level of technical expertise, to build a functional and appealing online storefront.
Additionally, your freshly launched eCommerce shop will operate flawlessly with the appropriate shared hosting package.
Due to the critical relevance of your website's performance, AwardSpace has developed a hosting plan that is tailored to run OpenCart.
Get a hosting account, install OpenCart, and go live so your customers may add items to their carts.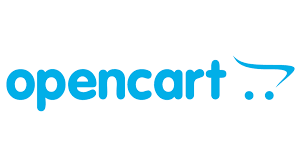 What do you get with OpenCart Web Hosting?
MySQL Database: You require MySQL for your OpenCart website.
The most recent version, which you require to have a smooth and effective OpenCart website, was applied by our developers and system administrators.
SPAM/Virus Protection: system is using the antivirus software ClamAV which is designed to scan and detect SPAM and viruses in your hosting account and in your emails.
Email Account: Here systems offer your own professional-looking email for your website and start using it for sending & receiving. It will look like – [email protected].