How to change cPanel password
1.Login to cPanel
To access Cpanel, please use the url http://domain.com/cpanel where domain.com is your domain name. You can also use the url https://serverhostname:2083 to access CPanel.
2. Go to the Prefernces section in cPanel.

3. Select the password & security section in Cpanel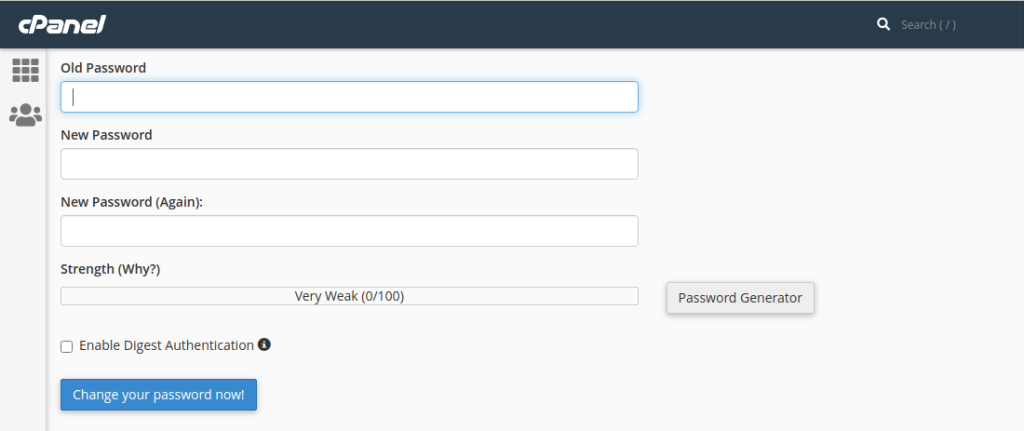 3. You will need to provide your existing password and the new password you wish to set for the account. You are done. Next time you will need to use the new password to access Cpanel.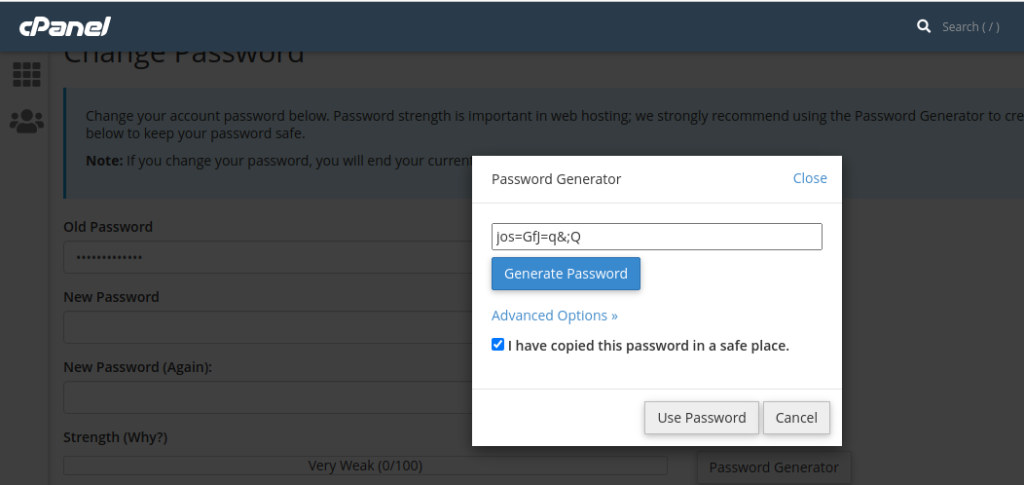 4. Please select the Password generator for strong password.
By using the above steps you can change the cPanel password.