How to disable screen error using MultiPHP INI Editor for cPanel
MultiPHP INI Editor allows you to make configuration changes to your PHP settings Like display_errors , max_execution_time , memory_limit , upload_max_filesize
1. Login to cPanel
To access Cpanel, please use the url http://domain.com/cpanel where domain.com is your domain name. You can also use the url https://serverhostname:2083 to access CPanel.
2. Select the Software section in cPanel.

3.Select the MultiPHP INI Edittor >> select the location as your domain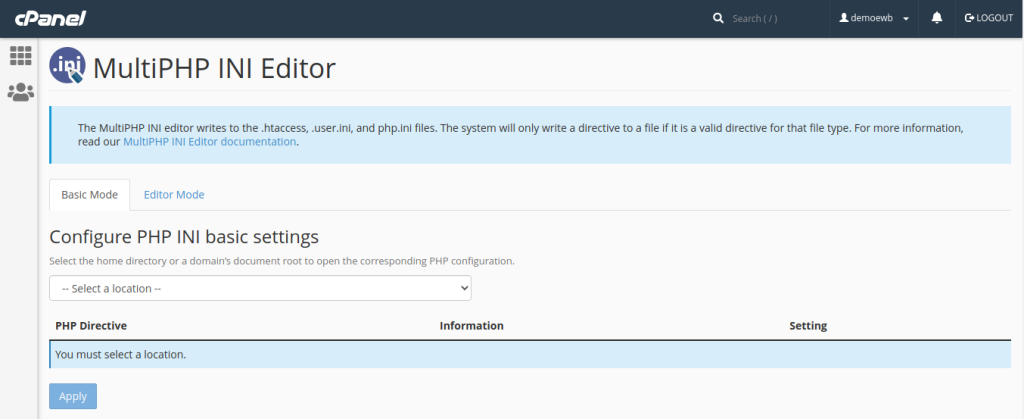 4. Select the option which you want to change.

5. Select the apply option

By using above steps you can disable the screen error