How to Create Subdomain In cPanel
Subdomains are the part of a domain that comes before the main domain name and domain extension. They can help you organize your website.
Login to Cpanel
Go to domains section

3. Select the subdomain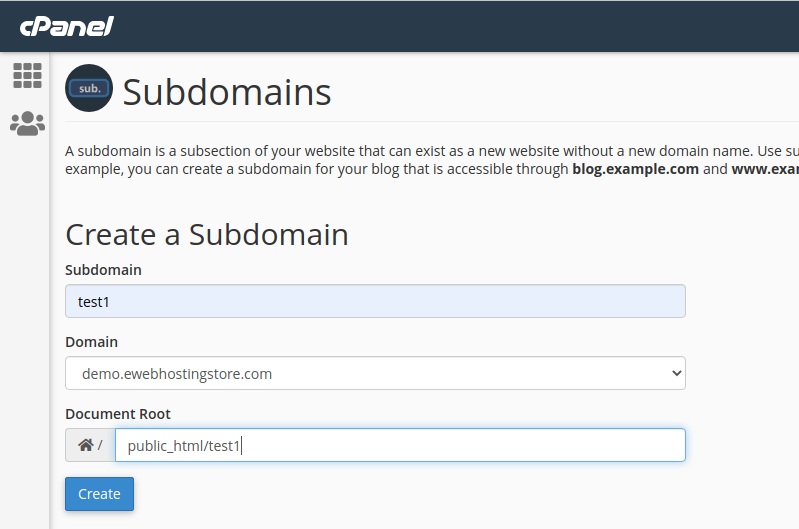 4.Create the subdomain
5. Select the Document Root select public_html/subdomain name
6.select the create option.