How to Remove WordPress from cPanel with Softaculous
This post will show you how to uninstall WordPress from Softaculous.
After reading this post, you should be able to simply delete WordPress from your cPanel.

Let us see the procedure for removing WordPress from Softaculous:
1. Go to your cPanel account and log in.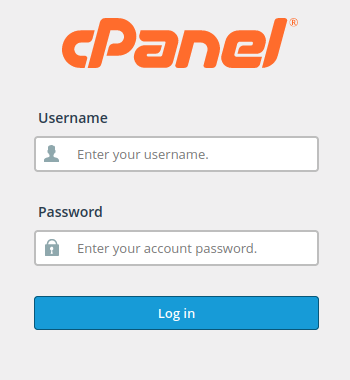 2. Select Softaculous App Installer from the Software area, and then from the various options available, select WordPress.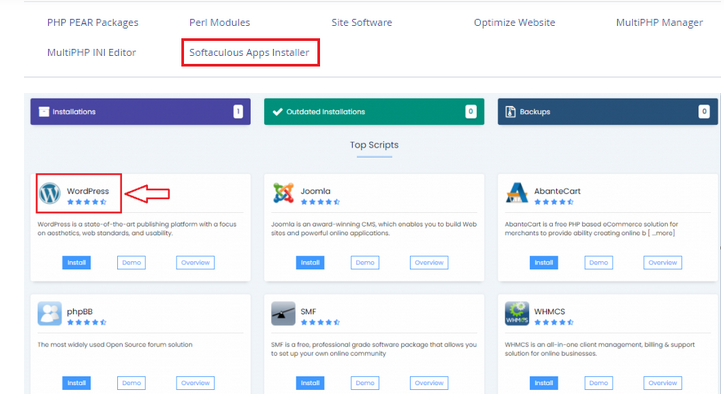 3. Scroll down to Current Installations and click on the red bin means remove.


4. For removing the WordPress installation for that domain, you will be asked for confirmation. Scroll to the bottom of the page and click the Remove Installation button.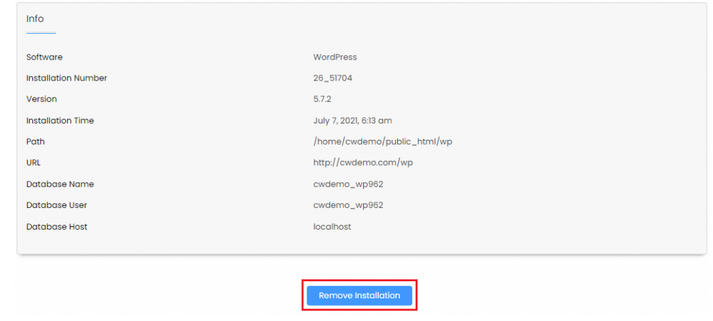 5. A pop-up will display once more, asking for confirmation. Click the OK button.

6. Once WordPress has been removed, you will get a success message.

You may use Softaculous to remove WordPress from cPanel in this manner.
Please contact our customer service department if you require any assistance.