How to Change the Password of an E-mail Account
How to change the password of your email account in cPanel is what we are going to explore in this article.
Importance of Password:
Passwords are your computer's and personal information's primary line of defense against unauthorized access. The safer your password, the safer your computer will be against hackers and malicious software. You should use complex passwords for all of your computer's accounts.
Now let's see the steps which are to be followed in cPanel to change the password.
1. Access your cPanel account by entering the appropriate username and password.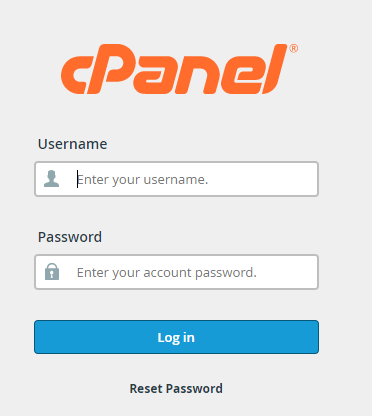 2. You will enter the homepage of cPanel, here click on Email Accounts under the Email section.

3. Locate the account you requested to change the password and click the Manage button to the right of the account listing.

4. Now on the top right side, you will see the User preference, click on the drop-down list, and from there click on the password and security option.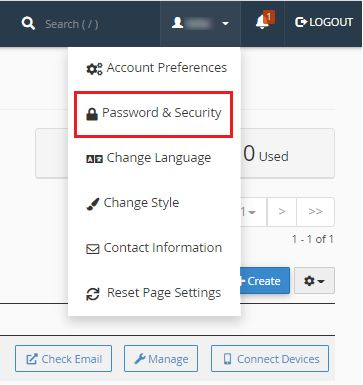 5. Fill in the details, such as old password, new password, and strength.
6. Password generator can also be used to generate passwords by the system.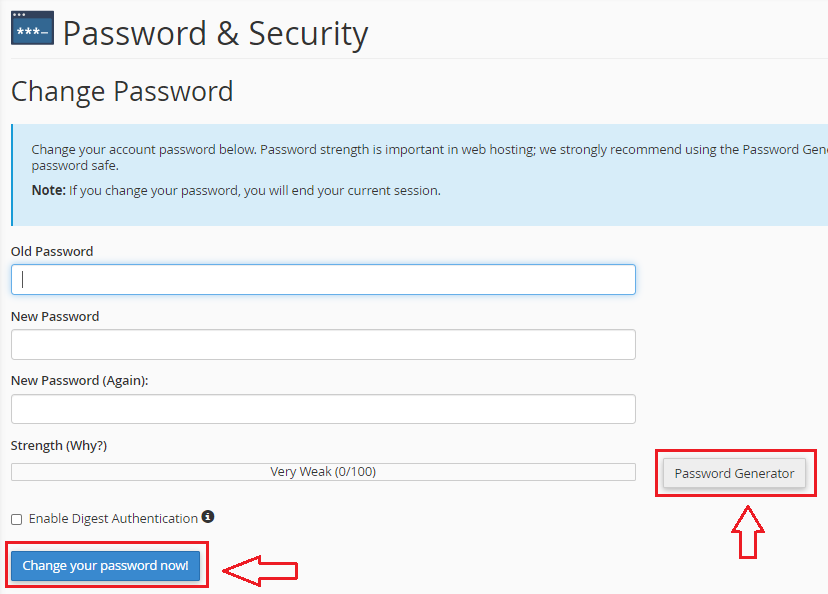 7. Finally, click on Change your password now! option.
In this way, you can successfully change the password of your email account in cPanel. For more information visit our ewebhostingstore site regularly. And for any issue contact our customer support 24×7 for 365 Days.