Database creation, import, and export
In cPanel, how do I create and attach a database user?
This article will walk you through the process of creating and attaching a database user in cPanel.
Creating the database user
Navigate to your cPanel dashboard.
Locate the Databases icon on your main cPanel page and select the MySQL Databases option.

Scroll down until you see the MySQL Users Add New User section once you've entered the database area.
You will see the form to create your new user from here.
It is important to note that the database name will always begin with your cpanel username.
To create the new database username, add the second portion.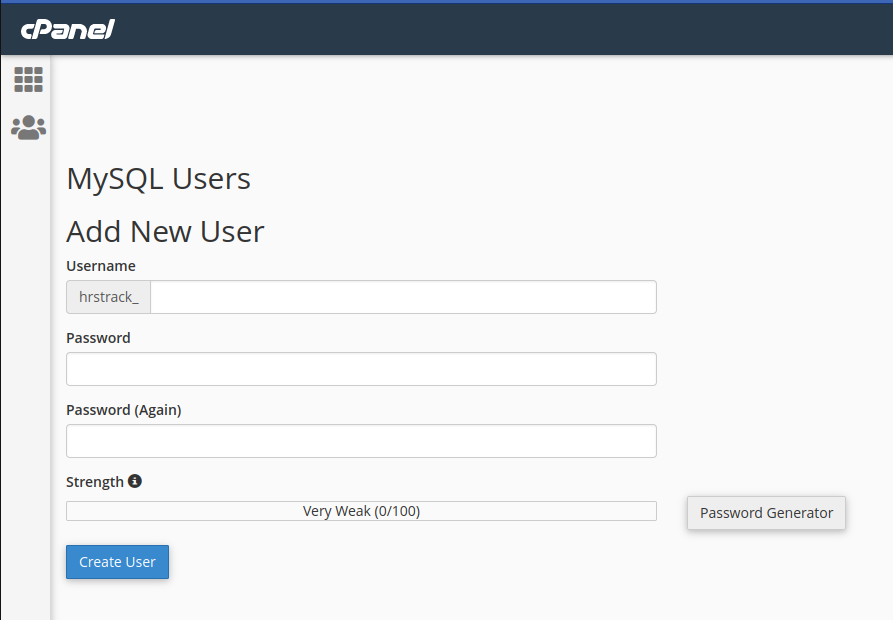 Fill out the Password and Password (Again) fields with your desired password.
To finish creating database users, click the Create User button.