Welcome to the ewebhostingstore.com. You can refer to the various plans we offer covering the majorly used Web hosting services, software, workstations, and many more.
Now let's learn how to backup your forum database
1) Go to the maintenance section.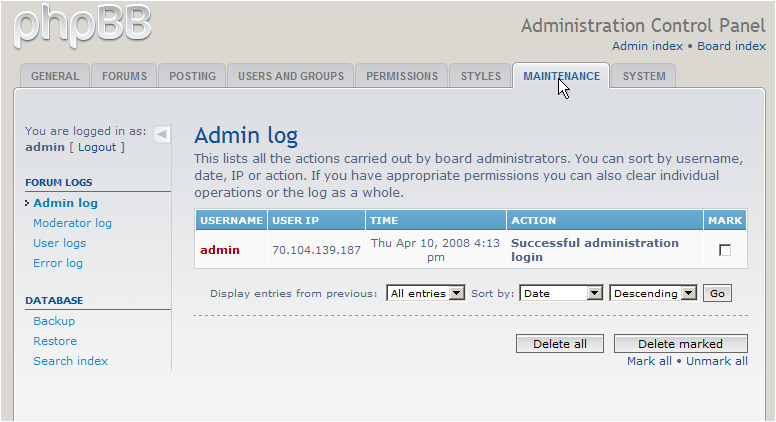 2) Then click Backup
3) Select whether you want to backup everything, just the structure of the forum, or just the data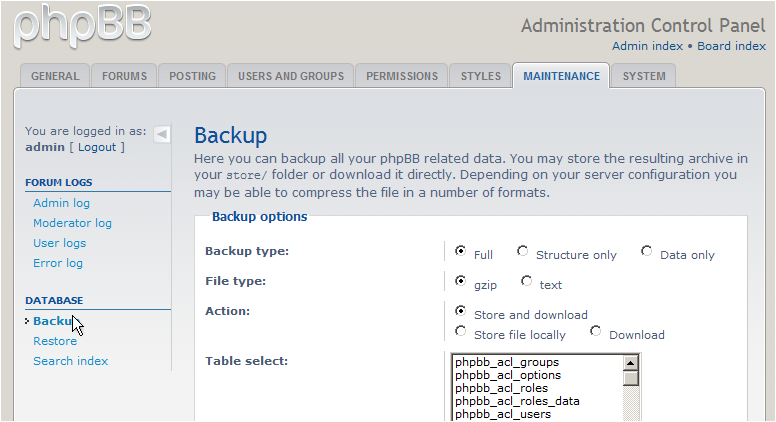 You can backup in gzip or text format
4) Now select the tables within your forum that you want to backup….. tables can be selected individually or all at once by clicking Select all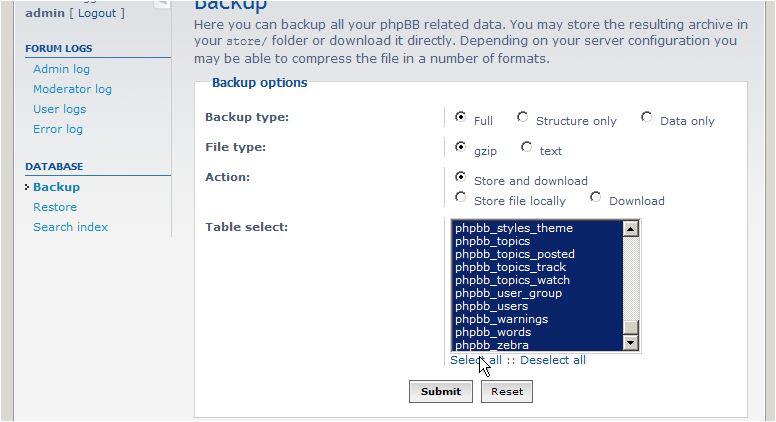 5) Click Submit
6) Click Save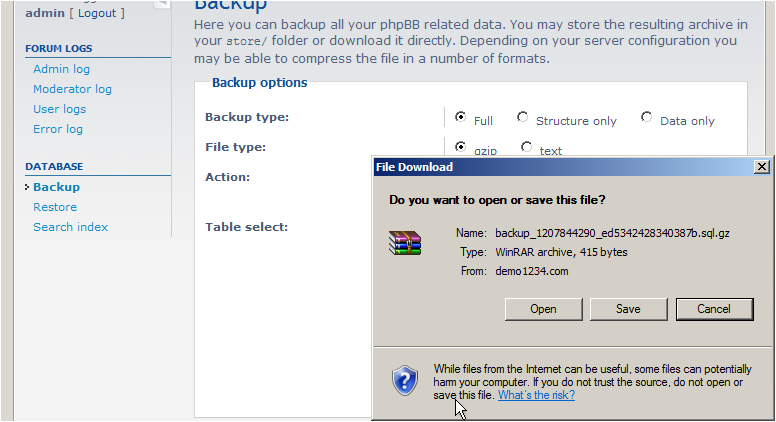 And we are done here! You've successfully backed up your forum
You now know how to back up your forum database in phpBB. Remember that it's a good idea to back up your forum's database often.