When you export a database, you are creating a backup file for it.
This backup file, which is typically a.sql (text) file, can be used to copy and import the database onto another server.
Step 1: Open phpMyAdmin.
Log in to your cPanel and select the phpMyAdmin icon from the Databases section.
Step 2: In the left menu, select the database you're working with.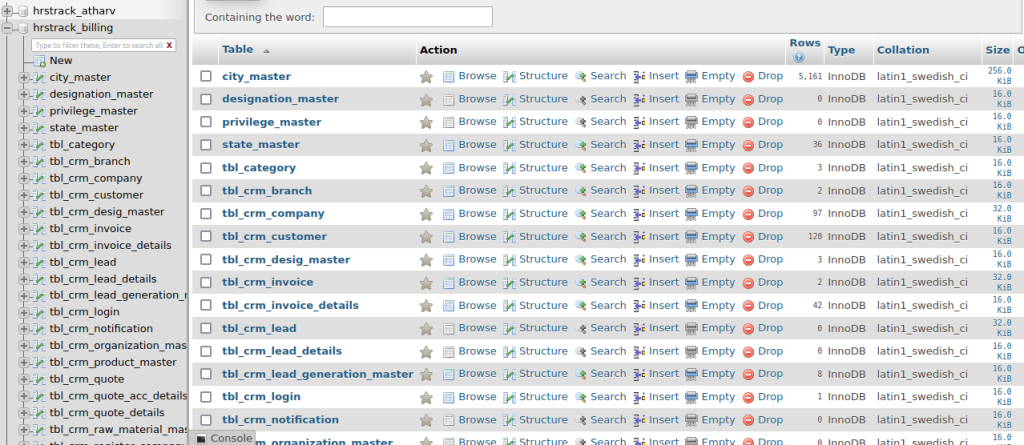 Step 3. Select Export from the tabs at the top of the screen.
Step4: The Quick method is the export option for which we are providing instructions.
Quick is selected by clicking the radial button.
Click Custom if you want more complete control.
In order to use these options, you must be familiar with exporting MySQL databases.
If you are not, please seek the advice of an experienced database administrator or developer.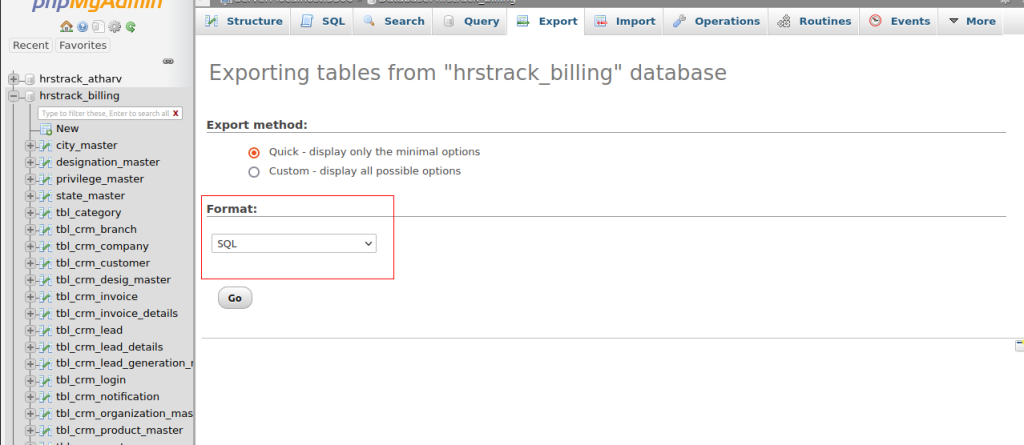 step5. Following that, you must select the export file format.
It should be set to SQL by default, so nothing needs to be changed.
Step 6: To begin the export, click the Go button.